AI Tutor For
Smart learning
Responsive learning
Instant feedback
24/7 availability
Don't keep your Learners waiting for a solution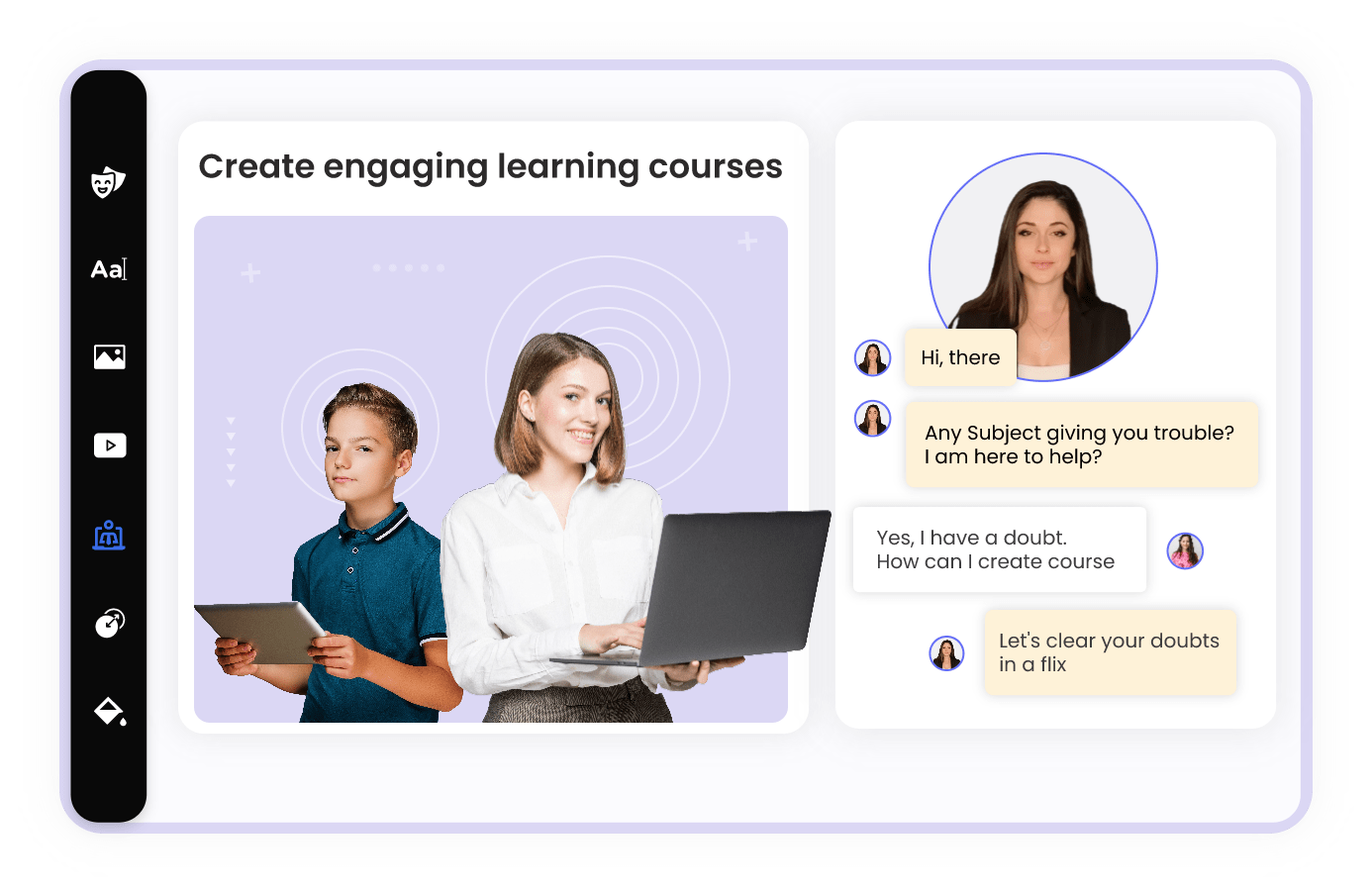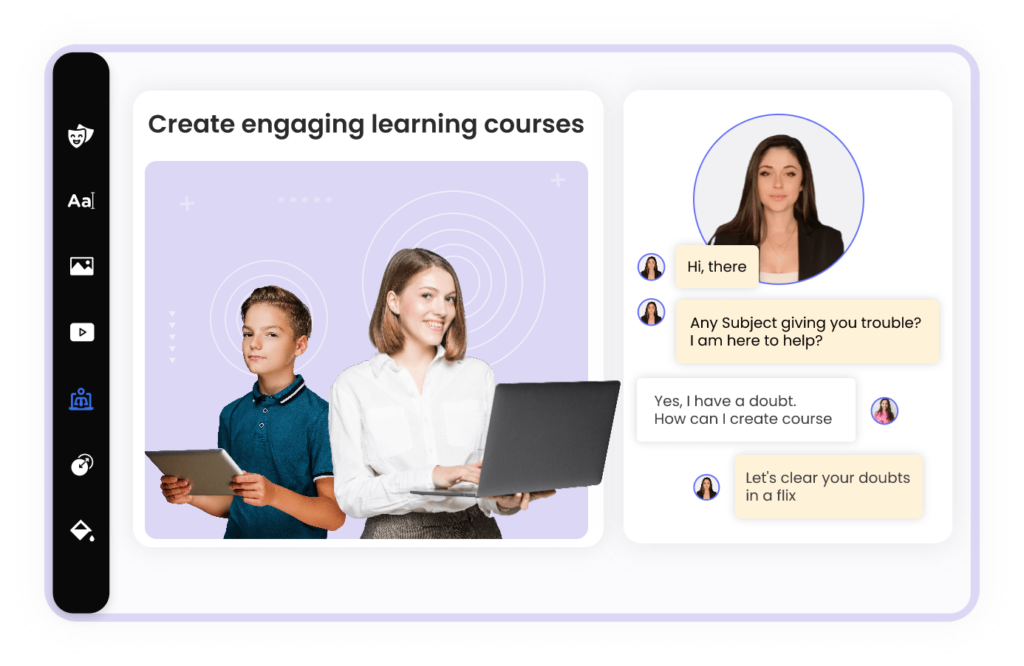 Experience personalized Learning with the AI Tutor

Seamless Communication
Ensures an easy and seamless exchange of information in the form of text and voiceovers.

Correct and Useful Responses
It provides clear, concise, and accurate explanations for complex questions.

Never Get Stuck Again
Obtain instant understanding, certainty, and clarity on any course material and do get stuck ever again.
Scale up Students Score by 20% with a Personalized AI Tutor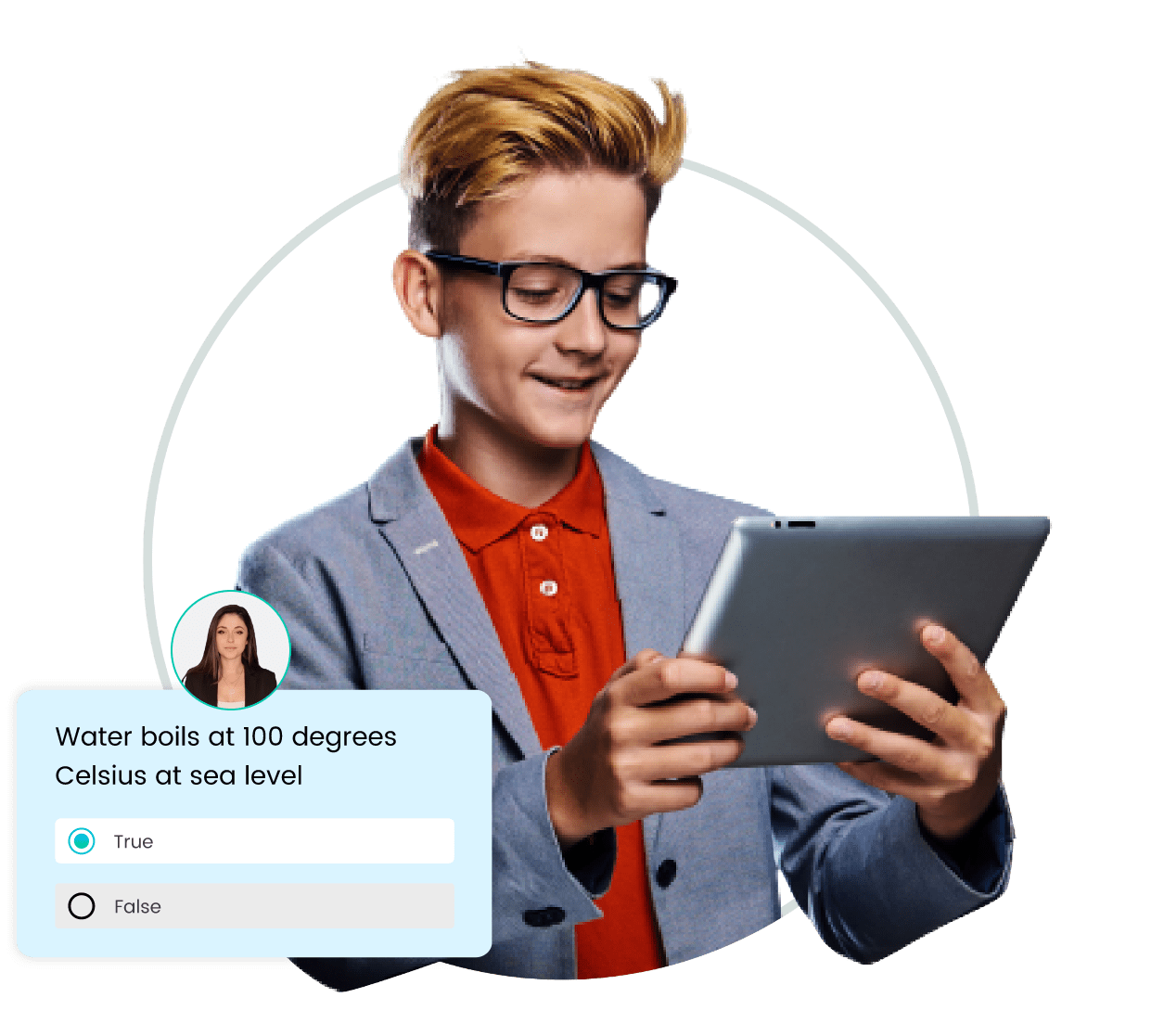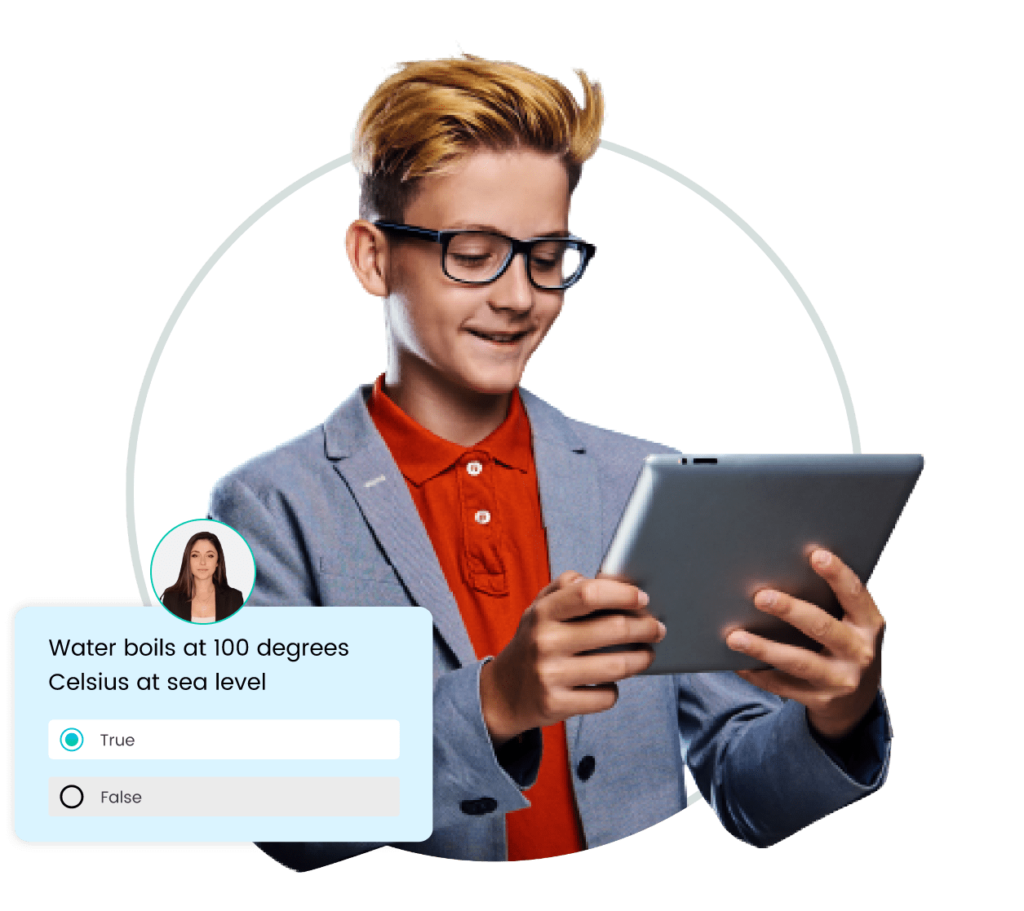 Increase training efficiency and employee productivity 4X times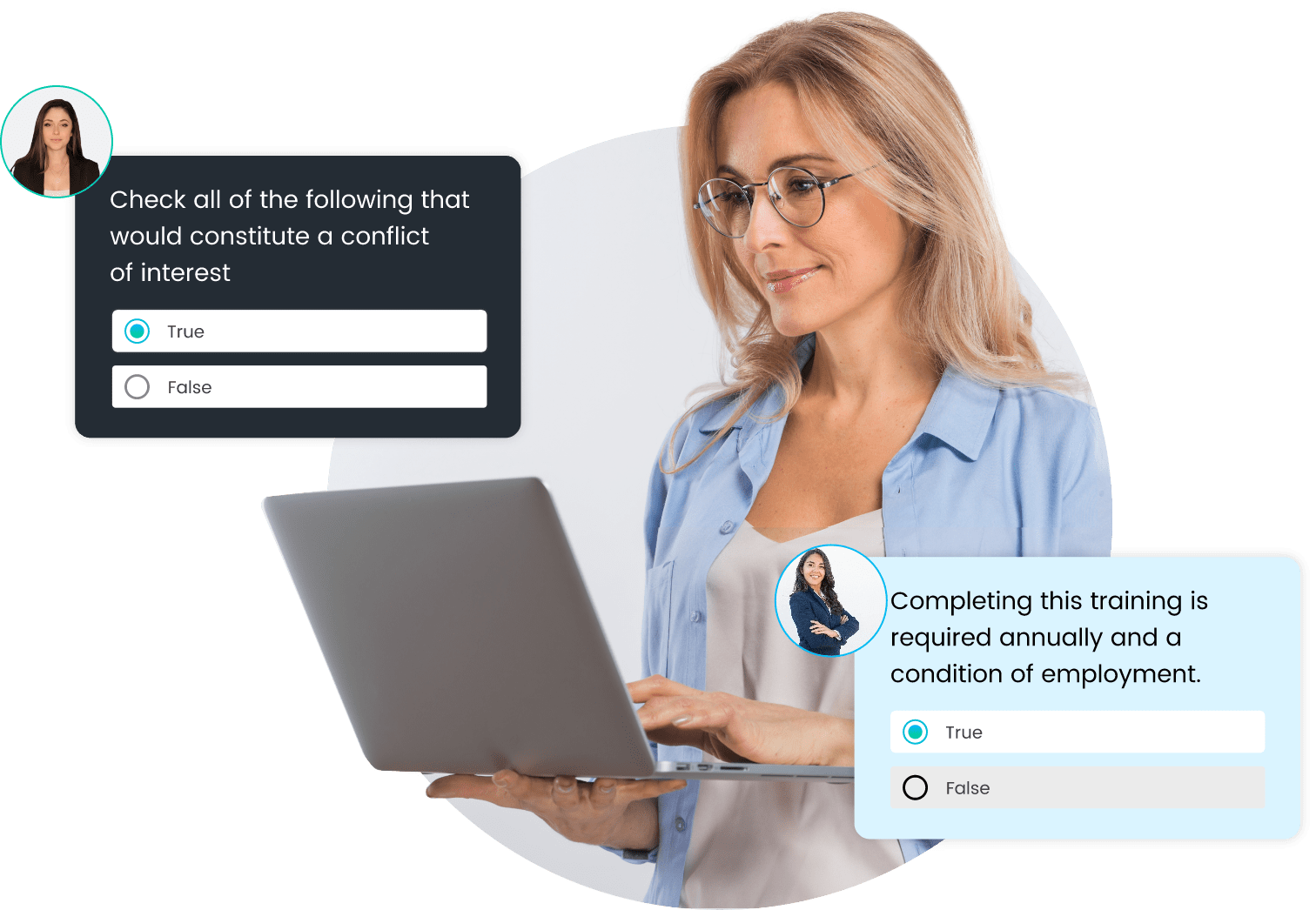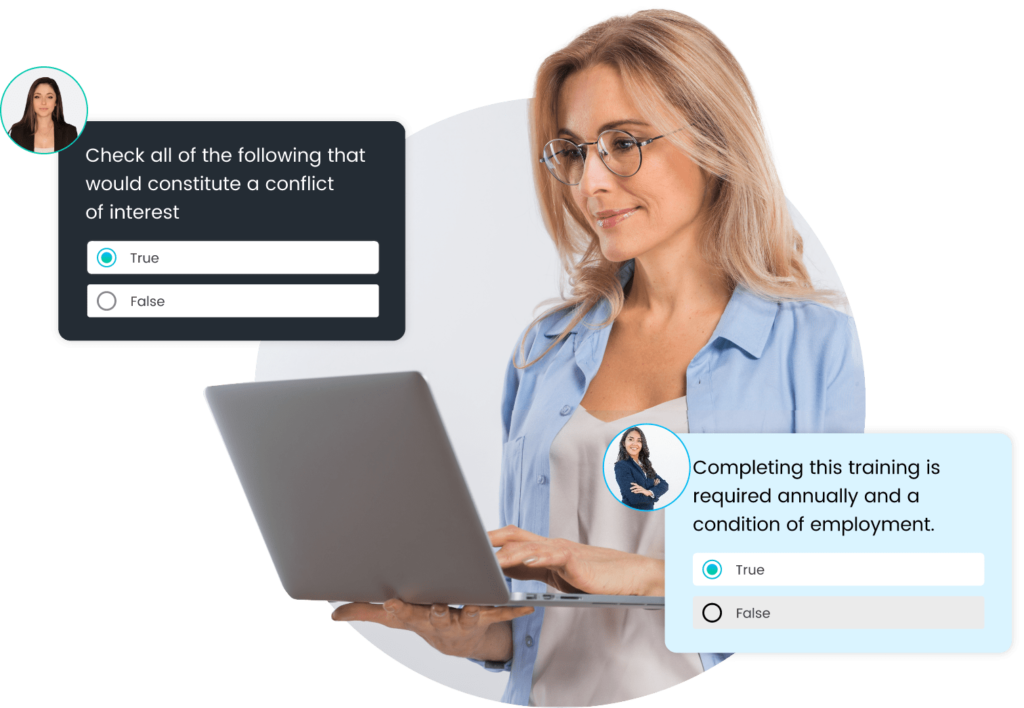 Simple, yet powerful Features of AI Tutor
A powerful tutor ai tool which is a distinctive part of the AI eLearning Authoring Tool makes it impossible for you to get stuck ever again with eLearning.
These features collectively create an enriching and effective learning environment, empowering learners to grasp the course concepts more effectively, progress at their own pace, and stay engaged throughout their learning journey.
Works perfectly with 150+ popular LMS
SCORM or embedded eLearning content custom courses and course hub-links to be added give cross links
CogniSpark Tutor your learning Ally and Instant Guide!
CogniSpark's adaptability and precise analysis have significantly impacted our learning and development strategies. This AI tutor's seamless communication ensures a productive exchange of information, enhancing the learning experience. It's a valuable asset for L&D experts seeking to create effective and engaging training programs.
CogniSpark Tutor has redefined corporate training. Its ability to empathize with learners and provide clear, useful responses is a game-changer. The seamless communication it offers ensures efficient training sessions, making it an essential tool for any corporate trainer looking to elevate their training programs.
CogniSpark Tutor has revolutionized my classroom. It helps students overcome learning obstacles with its clear explanations and ensures they never get stuck again. The AI's adaptability and empathy with learners are remarkable. It's a must-have for any teacher looking to provide a more effective and engaging learning experience.


Introduction AI tools are having a significant impact on today's shifting educational scene. As technology progre0sses, teachers are embracing AI to better how they teach
Read More »


Introduction In today's fast-paced digital era, the world of education has undergone a remarkable transformation thanks to the advent of eLearning. As traditional classroom setups
Read More »


Introduction In today's rapidly evolving world, technology in various fields has become indispensable, and the realm of Learning and Development (L&D) is no exception. One
Read More »
Any
Questions?

Find here.
Don't find your answer here? just send us a message for any query.