Enhancing Learners Knowledge Through

Simulated Training
Simulated Training - A True-to-Life Replication
Choice based Simulation learning for work and education
Simulation-based learning provides a safe and realistic environment for problem-solving training and feedback. Improves communication skills and understanding with interactive situations that include voiceovers and and a life like spokesperson for effective conversations.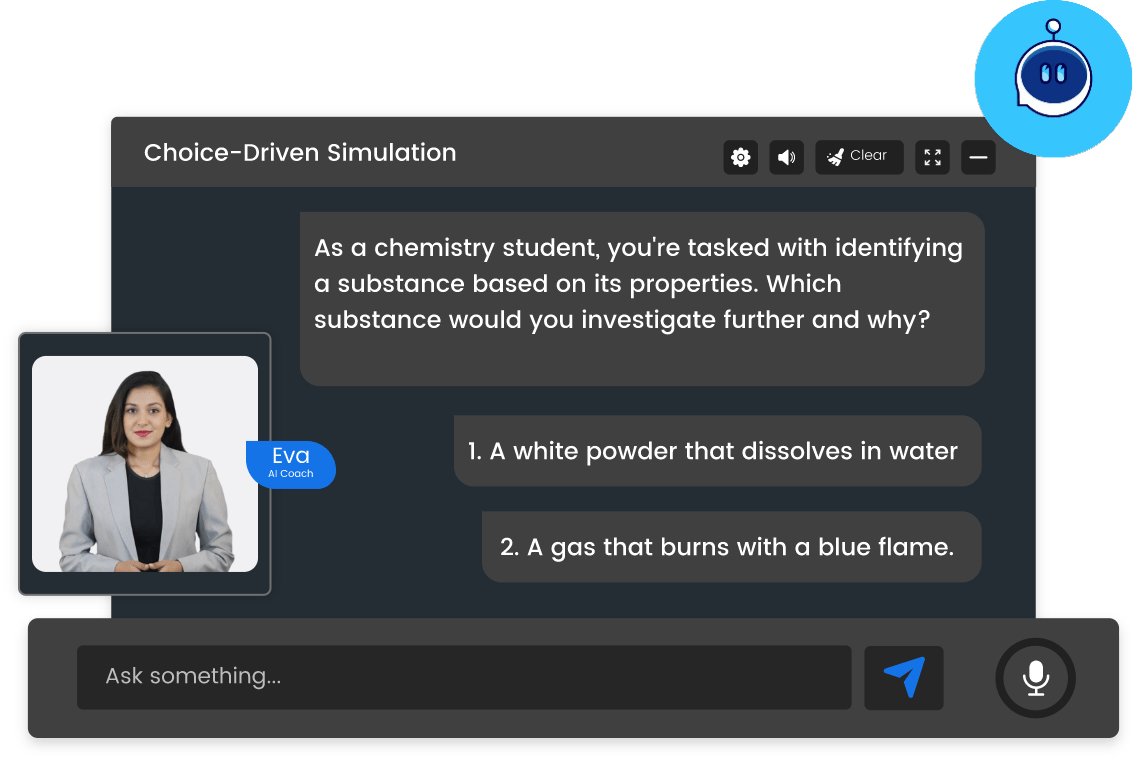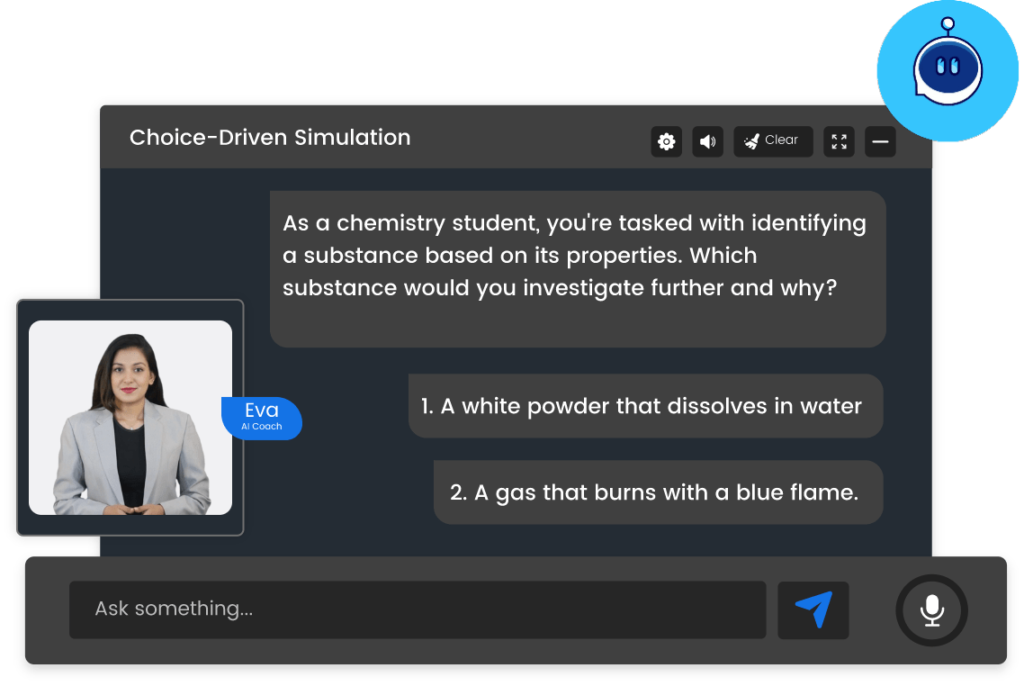 Benefits of Simulation Training
Simulation training mirrors real-life situations, and CogniSpark, an interactive tool, simplifies e-learning simulation creation, making it cost-effective. It's perfect for complex scenarios, with a life like spokesperson video commuting and making the simulation feel realistic. Let's explore the benefits of training simulations for practical solutions.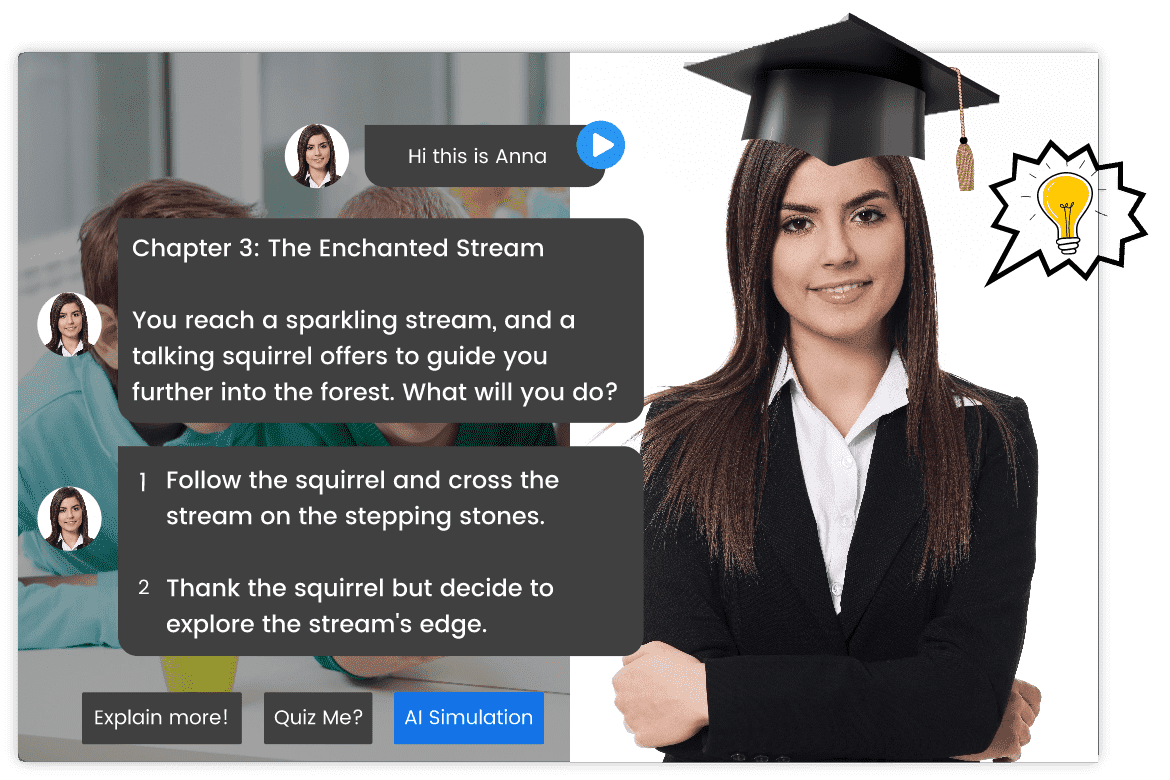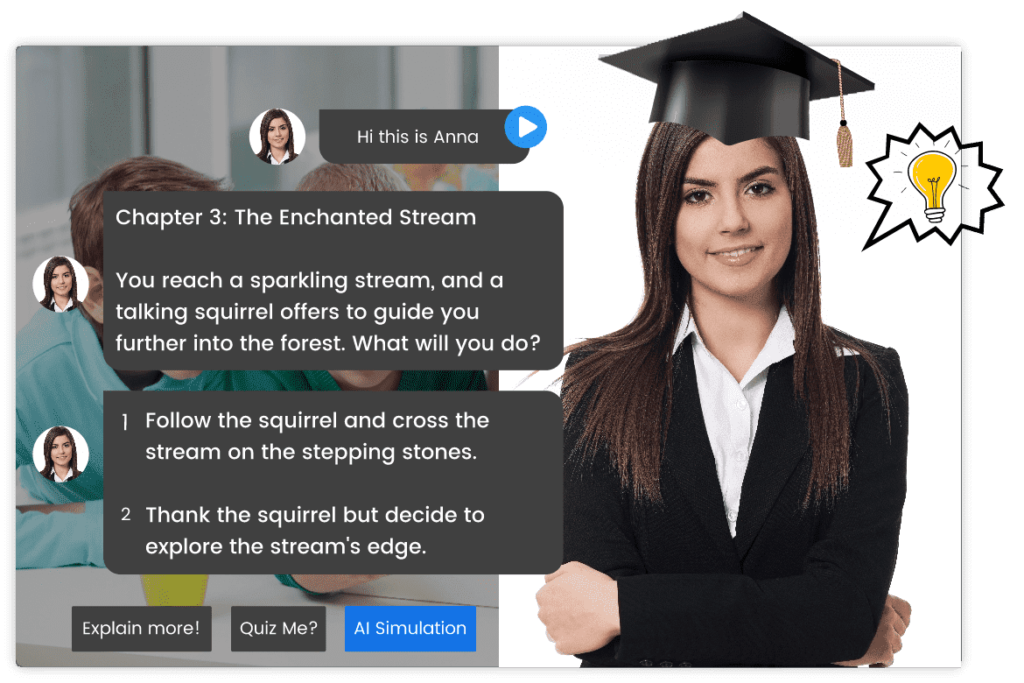 Sometimes, complex topics in the courses are hard to understand until you see an example. Scenario-based learning makes learning easier by providing real-life situations for better knowledge retention.
Cost effective and engaging too
Create engaging and responsive situational based Simulation within minutes using the AI powered tools which are highly Cost effective than the traditional training methods and less time consuming.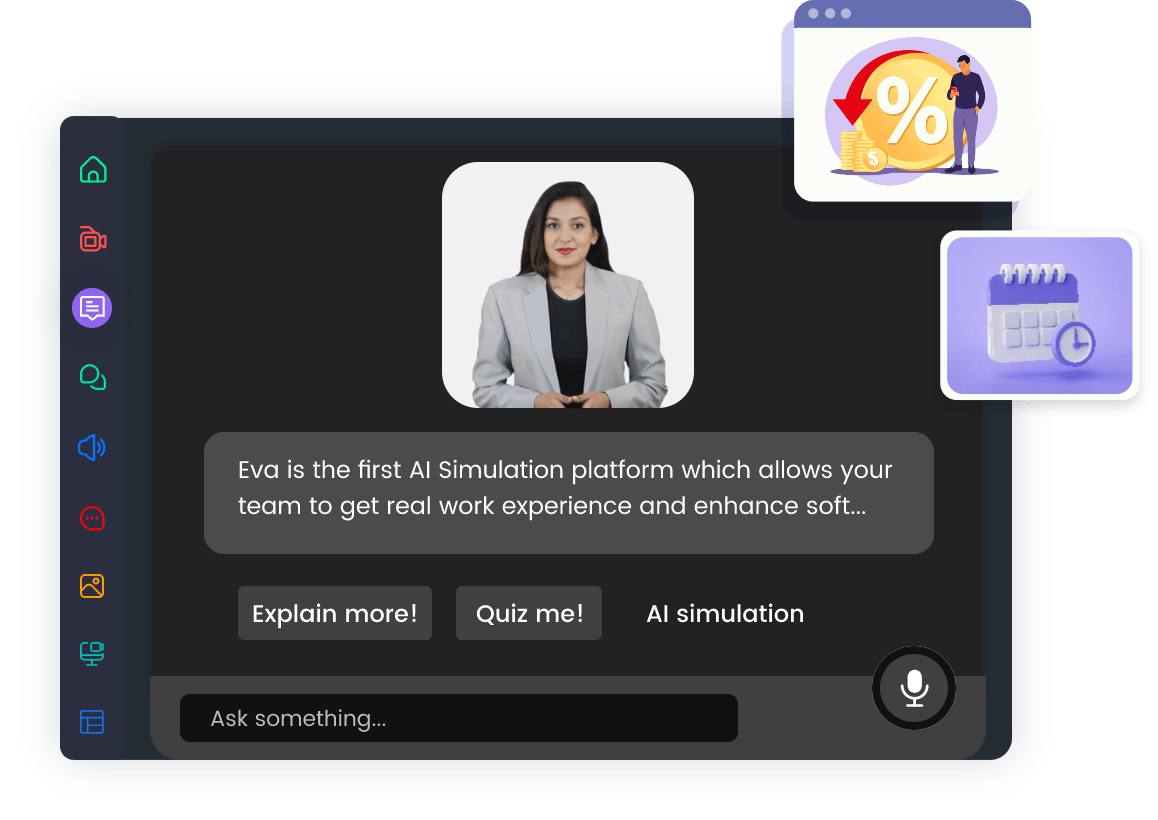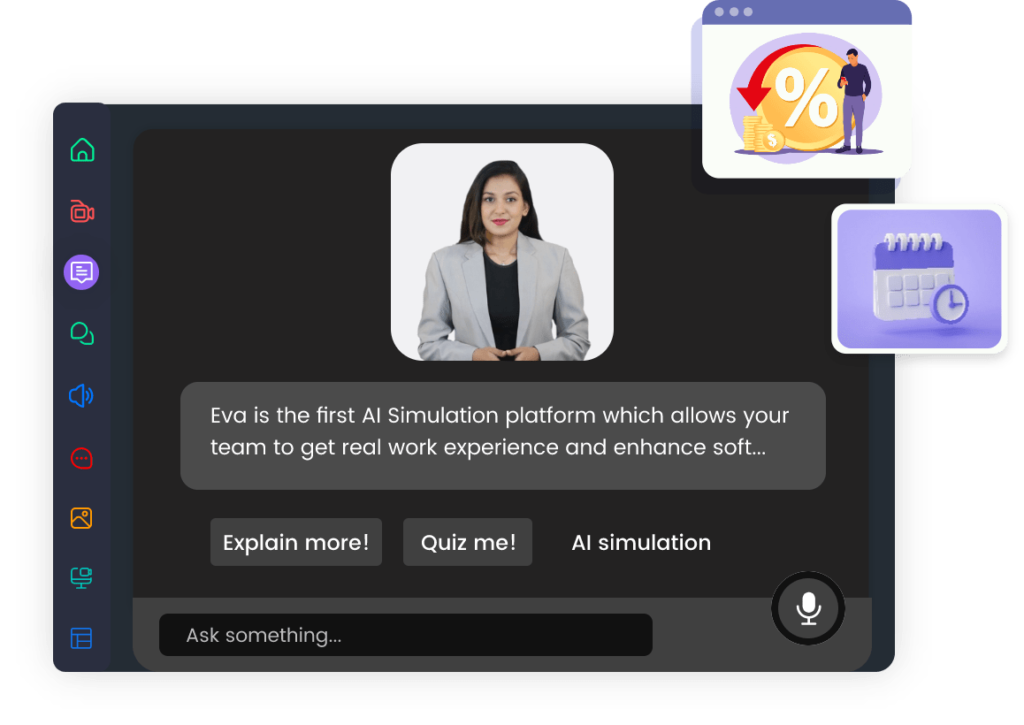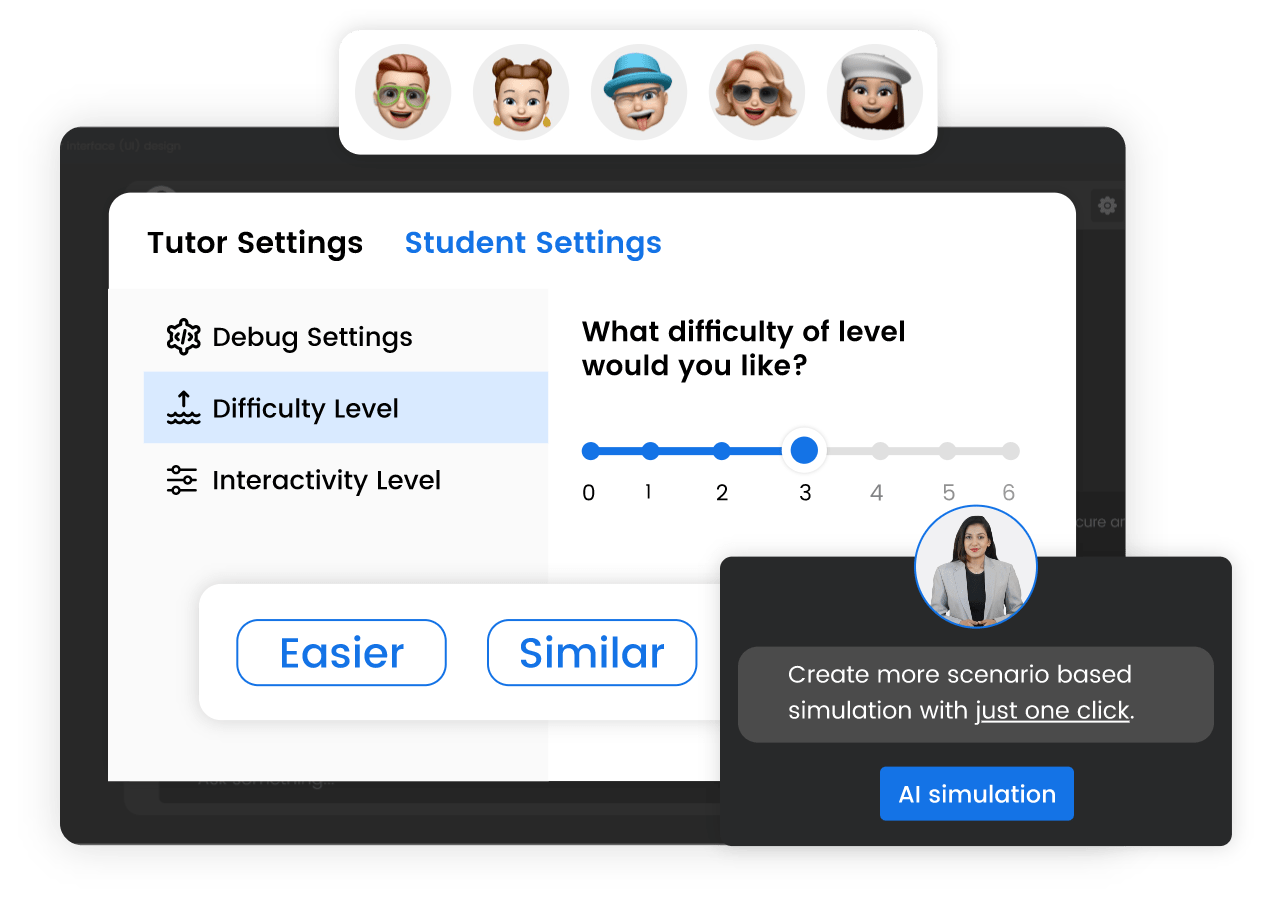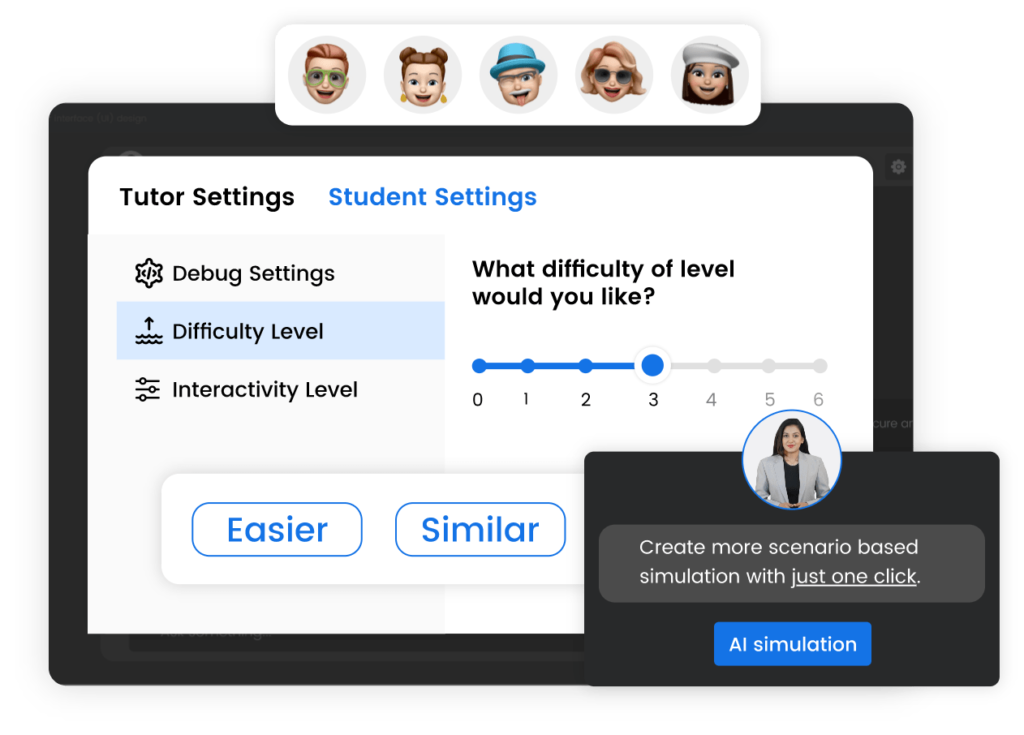 Continuous learning at fingertips
Training simulations serve as a crucial tool for ongoing learning, allowing learners to revisit training sessions whenever they require. They can also choose their level of difficulty as per requirement and include it in the courses generated with AI eLearning Authoring Tool.
Individualized learning experiences
Training through simulations delivers customized content that enhances learning and skill development. This personalized learning experience empowers even reserved or reticent learners to express their perspectives.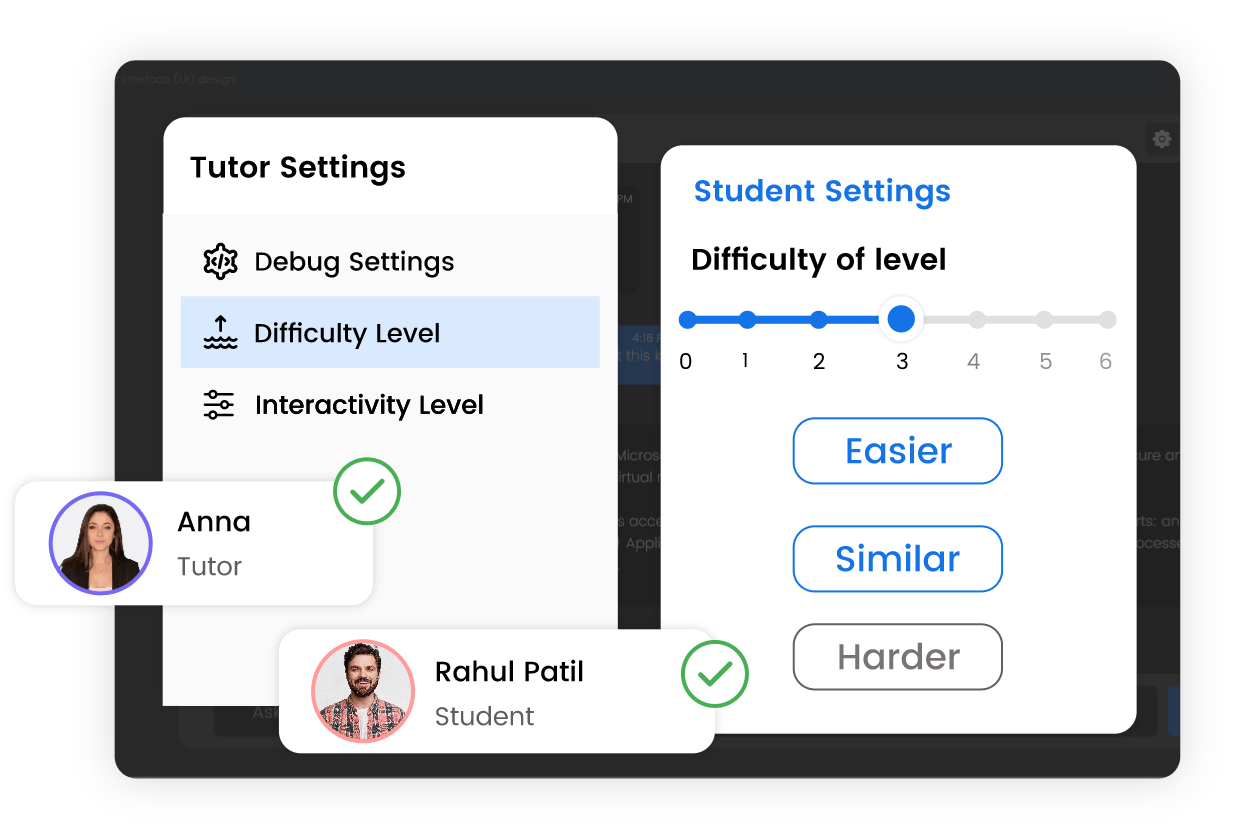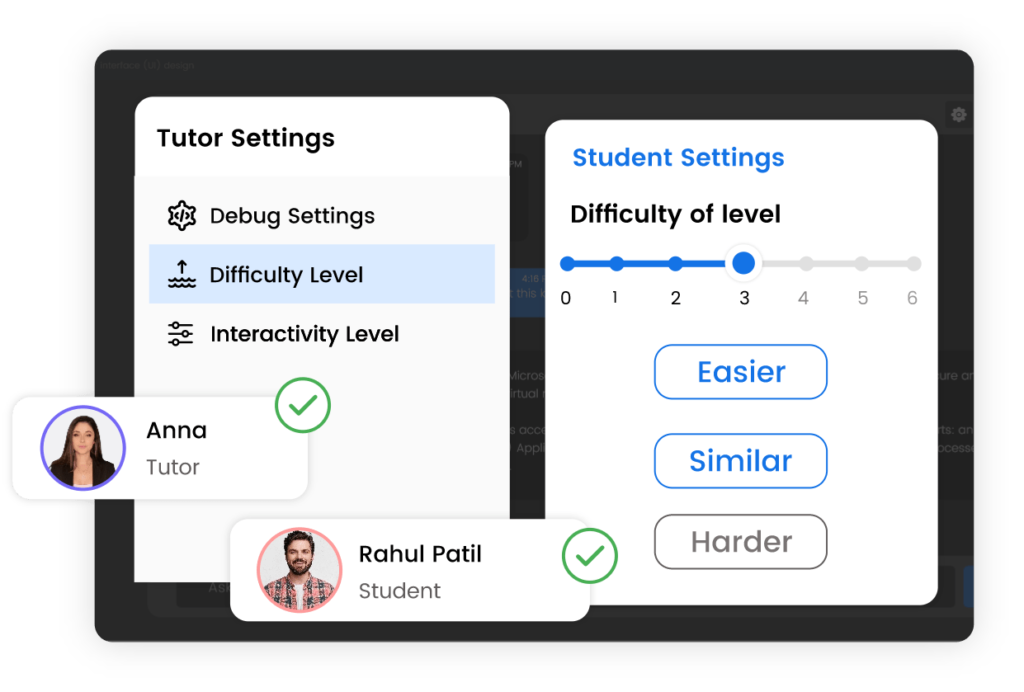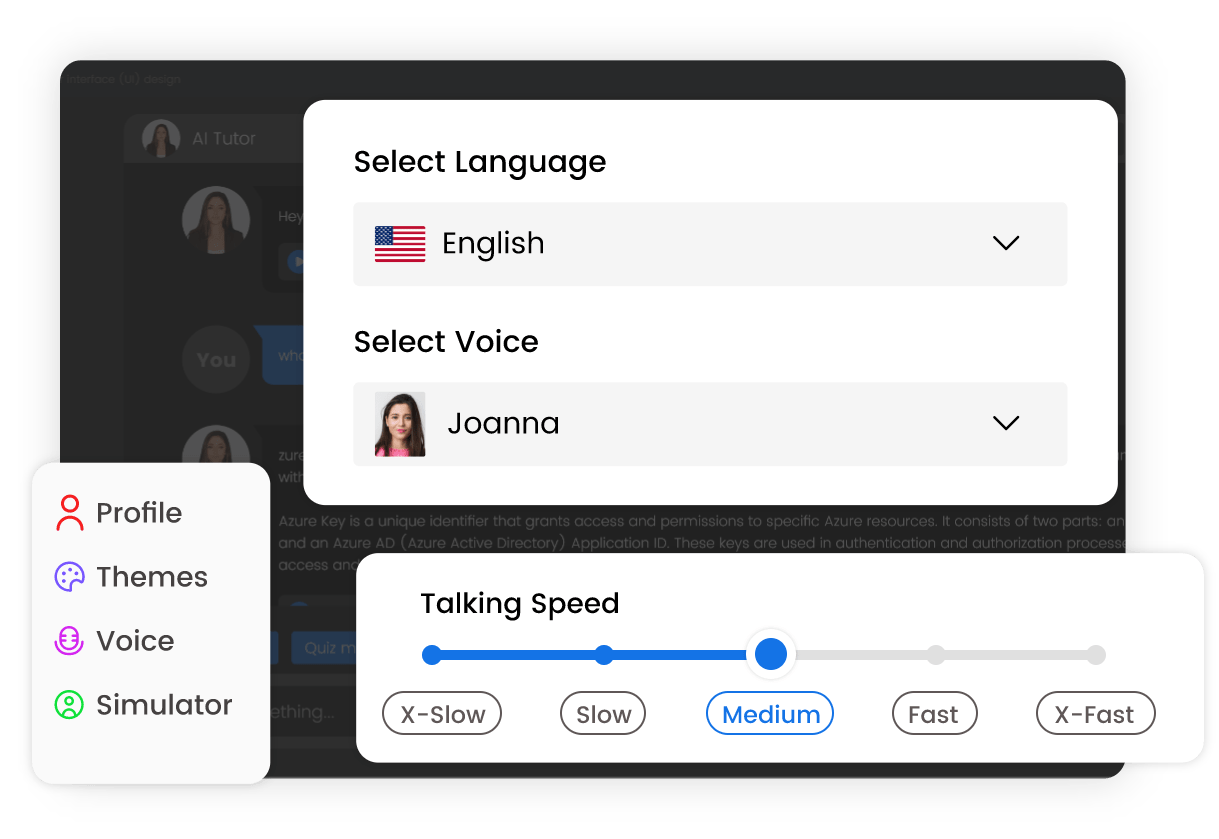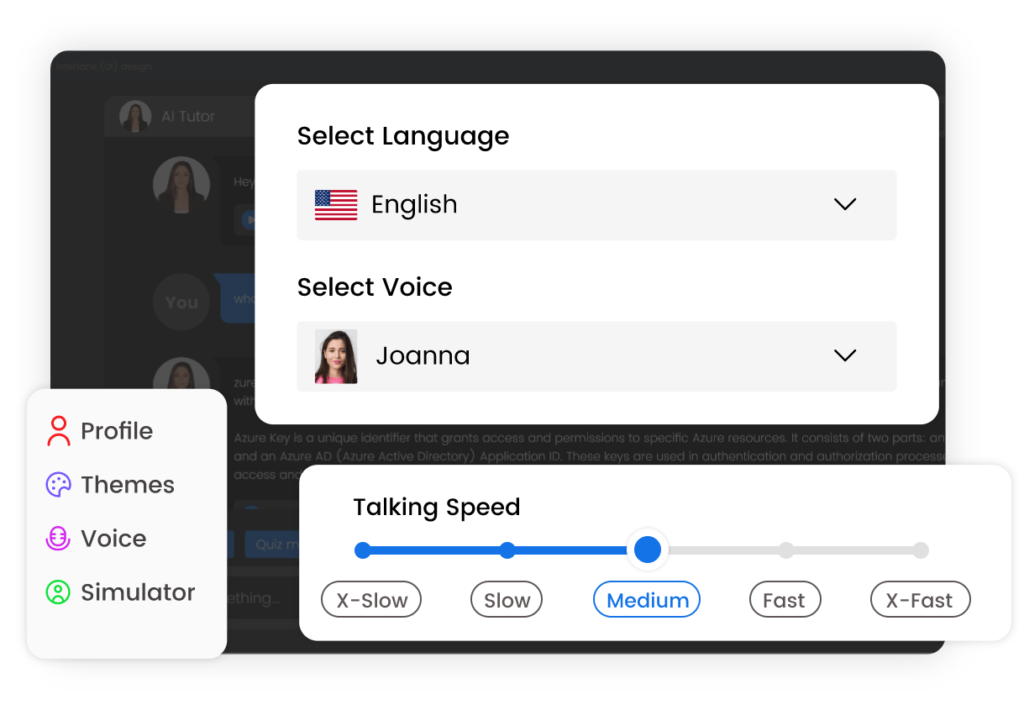 Unlimited leverage of practice
It's okay to make mistakes," but this scope is quite limited for Learners. The AI generated simulations allow students to practice until they are confident in their ability to apply the abilities they have learned.
Simulation with a life like spokesperson
Generate video-based simulations featuring a lifelike spokesperson that adds a human touch. This spokesperson responds with a distinctive voiceover and realistic facial expressions, creating a lifelike scenario.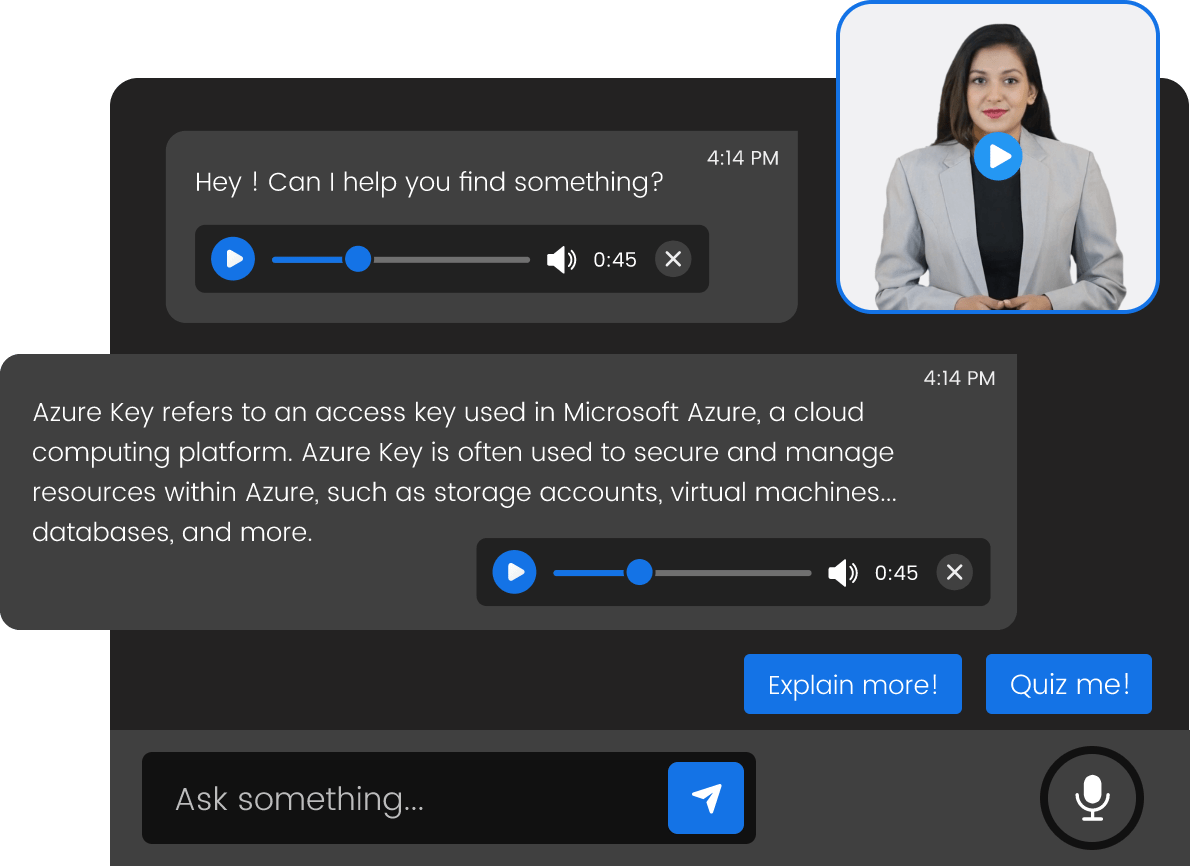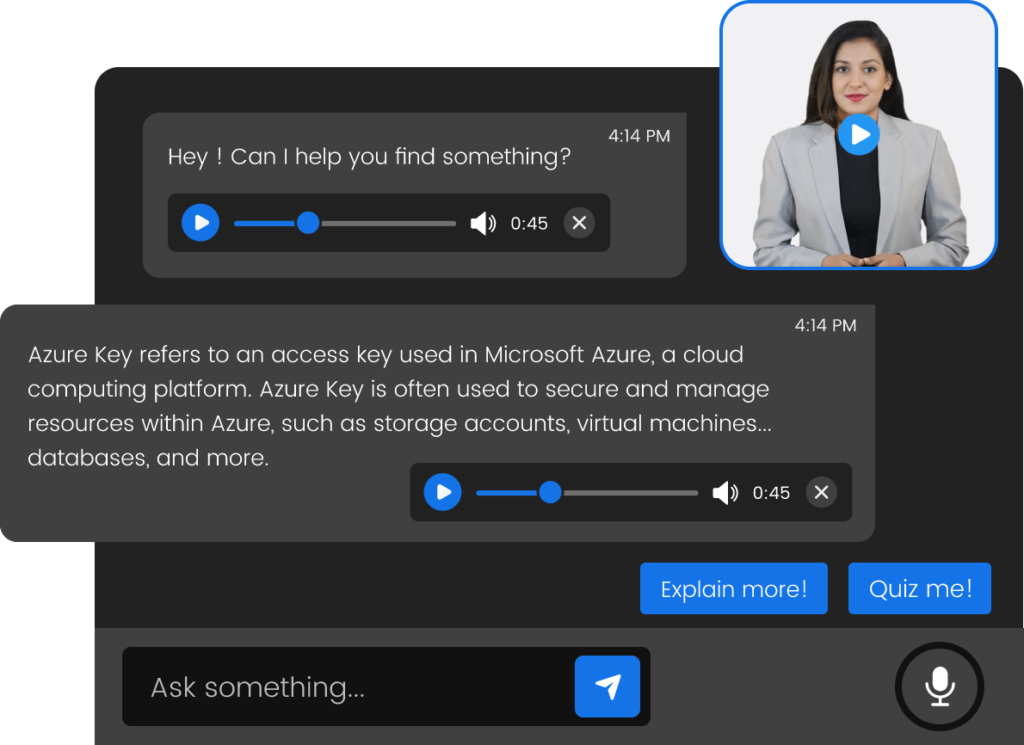 Works perfectly with 150+ popular LMS
SCORM or embedded eLearning content custom courses and course hub-links to be added give cross links
CogniSpark AI authoring tool swiftly creates interactive courses and presentations. It generates automated courses with text, voiceovers, simulations, lifelike spokesperson videos, and quizzes. Its distinctive simulation feature enables learners to observe, practice, engage, and learn from their own experiences.
Elevating Learning, Empowering Success through Simulations
CogniSpark has eliminated the need for expensive and time-consuming voice-over recording sessions. With this powerful tool, I can easily create engaging and professional-quality training videos in a fraction of the time.
As an instructional designer, I'm always looking for ways to improve the quality of my e-learning courses. CogniSpark has been a game-changer for me, allowing me to create personalized and interactive video content that really resonates with my learners.
CogniSpark has revolutionized my video production workflow, enabling me to create high-quality training videos faster and more efficiently than ever before. I couldn't be happier with the results.
I was skeptical about using an AI-powered tool for video creation, but CogniSpark has exceeded all my expectations. The natural-sounding voiceovers and customizable animations make my e-learning courses stand out, and my learners love it


Introduction AI tools are having a significant impact on today's shifting educational scene. As technology progre0sses, teachers are embracing AI to better how they teach
Read More »


Introduction In today's fast-paced digital era, the world of education has undergone a remarkable transformation thanks to the advent of eLearning. As traditional classroom setups
Read More »


Introduction In today's rapidly evolving world, technology in various fields has become indispensable, and the realm of Learning and Development (L&D) is no exception. One
Read More »
Any Questions? Find here.
Don't find your answer here? just send us a message for any query.