Effectively Create SCORM Courses in minutes
Craft SCORM-Ready Courses from PowerPoint, Videos, and PDFs Effortlessly with Our User-Friendly AI eLearning Authoring Tool.
Why Convert PPT to SCORM?
As traditional classroom methods evolve into eLearning, content must be SCORM-compatible for smooth integration with any LMS or LXP. CogniSpark eLearning Authoring tool makes it easy to transform PPTs, videos, PDFs, and images into interactive SCORM courses.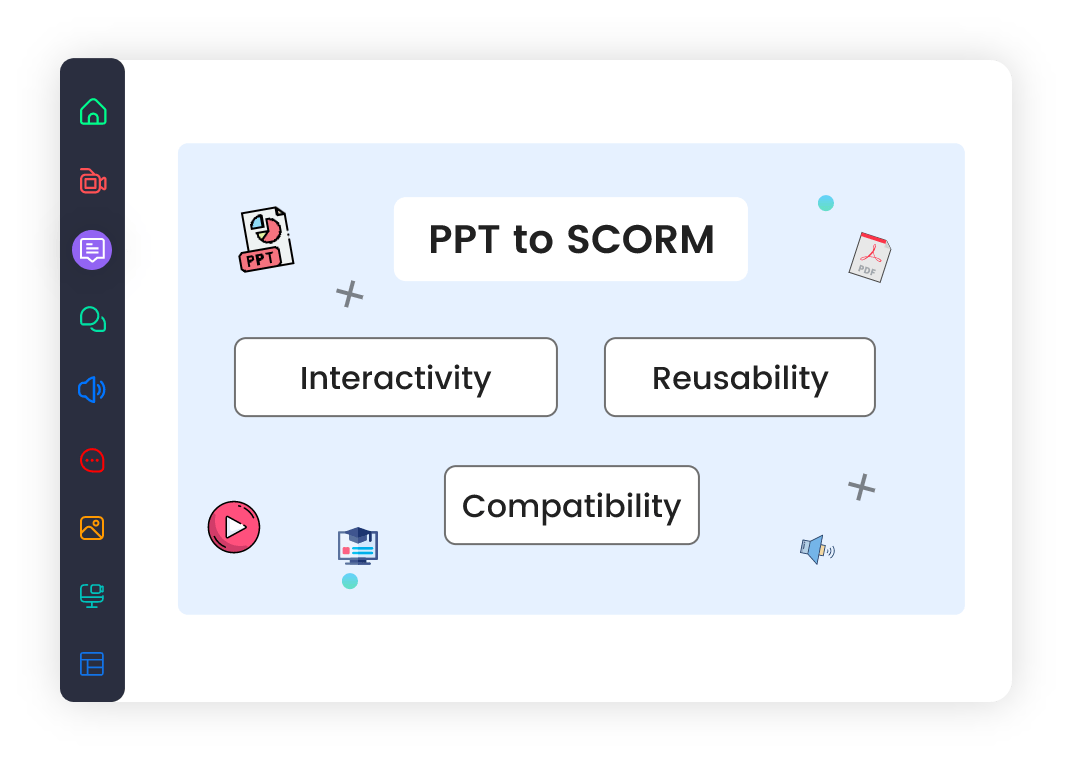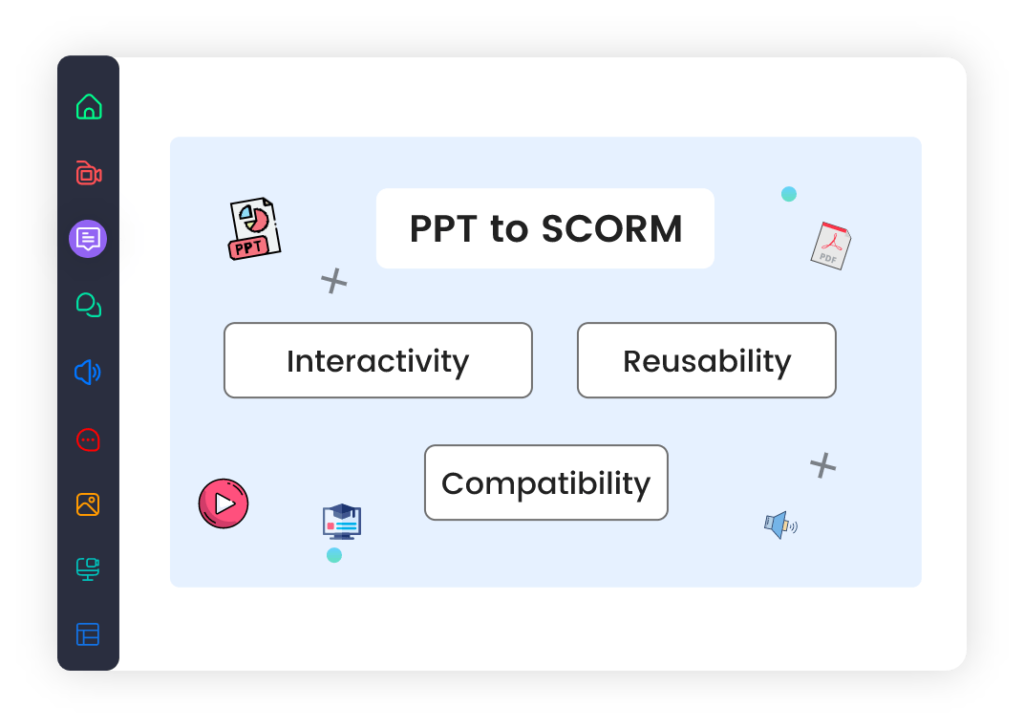 Creating SCORM courses is
as simple as taking simple steps.
You can work in a familiar setting! Develop courses with simple septs in a jiffy
Use The Authoring Tool To Create Scorm Version Courses In Minutes
CogniSpark's Authoring Tool provides an efficient answer for creating engaging eLearning courses. With our Standard Authoring Tool, you have the option to construct entire courses from scratch, while our AI-Powered eLearning Authoring Tool generates a full course of 50 slides automatically, including realistic human spokesperson videos and images.
Top Key Features of an eLearning Authoring Tool to Convert PPT to SCORM
Deliver SCORM courses to any device
With a few simple steps, CogniSpark AI eLearning Authoring Tool converts PowerPoint presentations to SCORM format. The most enticing feature of this function is its ability to keep animations, clickable links, photos, and videos in their original state.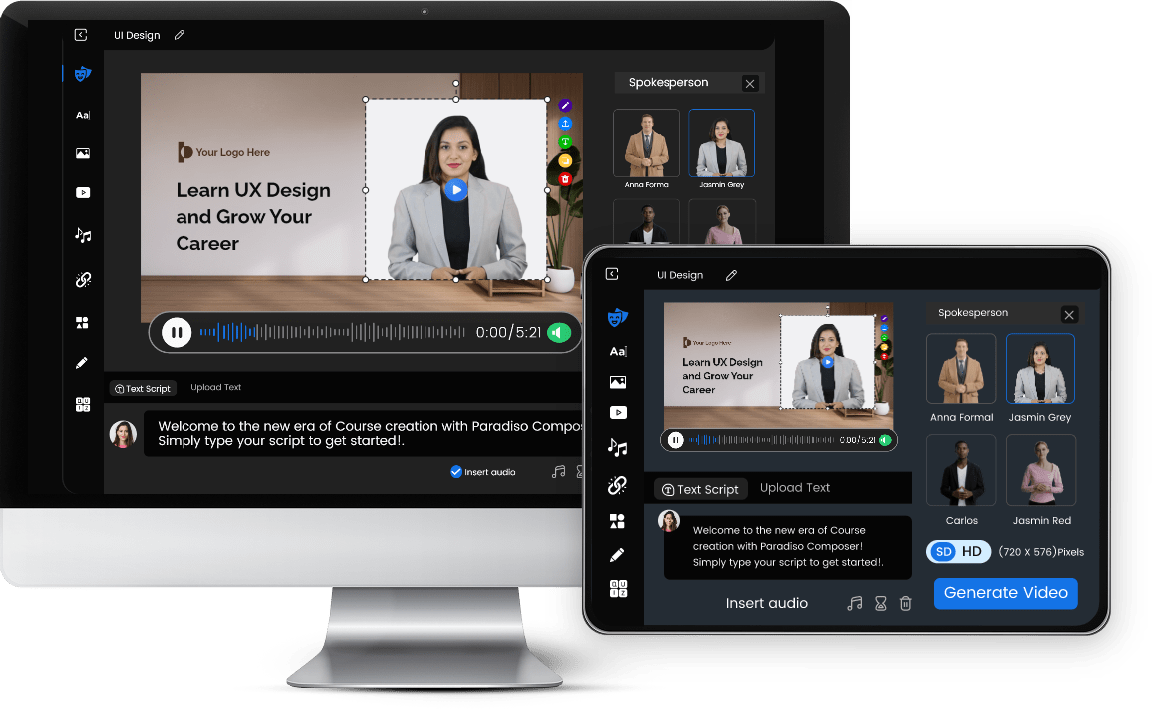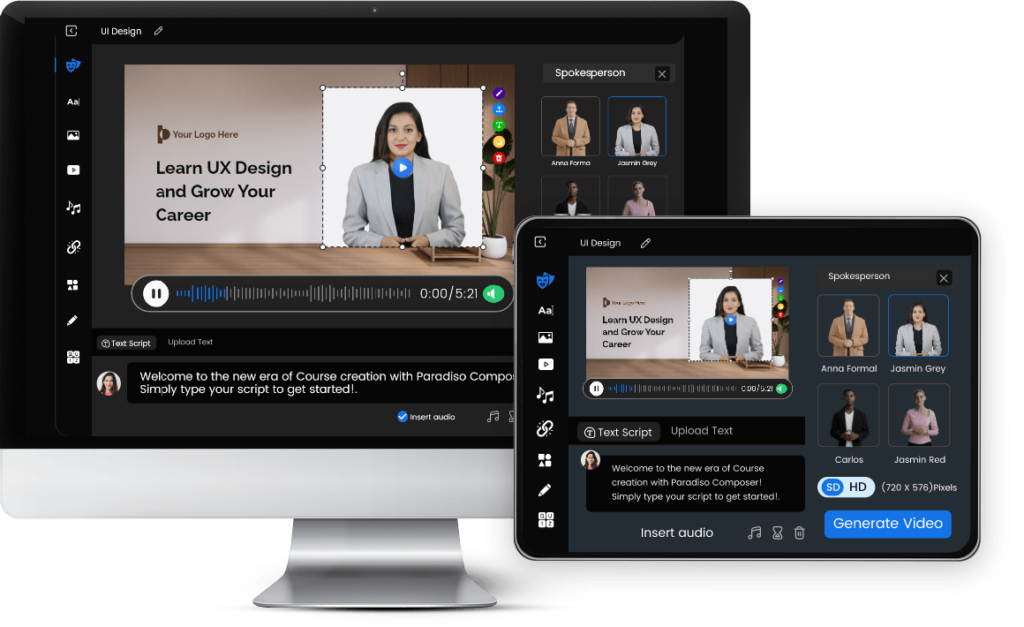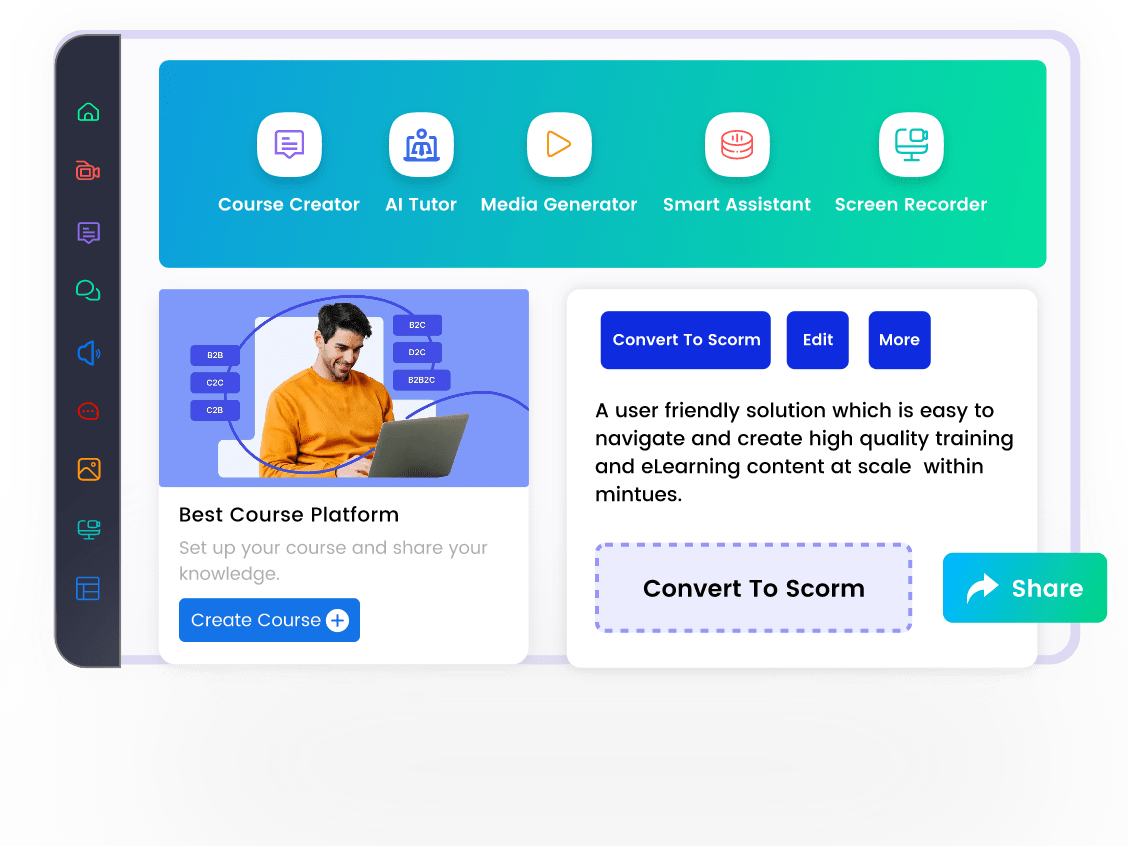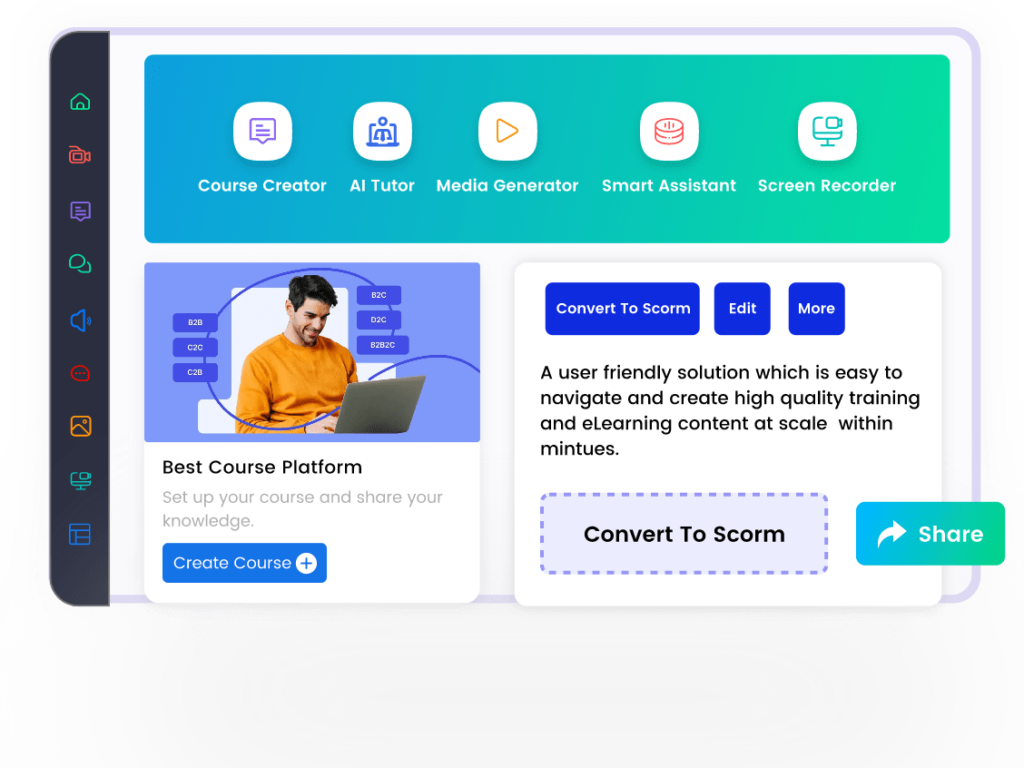 Invest less on Course Creation
Cut your spending. Instead of purchasing courses and employing a team of experts to build them, make professional-looking content on your own by using the AI powered Authoring Tool and convert it into Scorm format within minutes.
Optimize your PowerPoint materials
Start building your content library in CogniSpark. When you turn your PowerPoint presentations in scorm you can share this library of interactive courses with trainers and educators and reuse them in future e-learning content.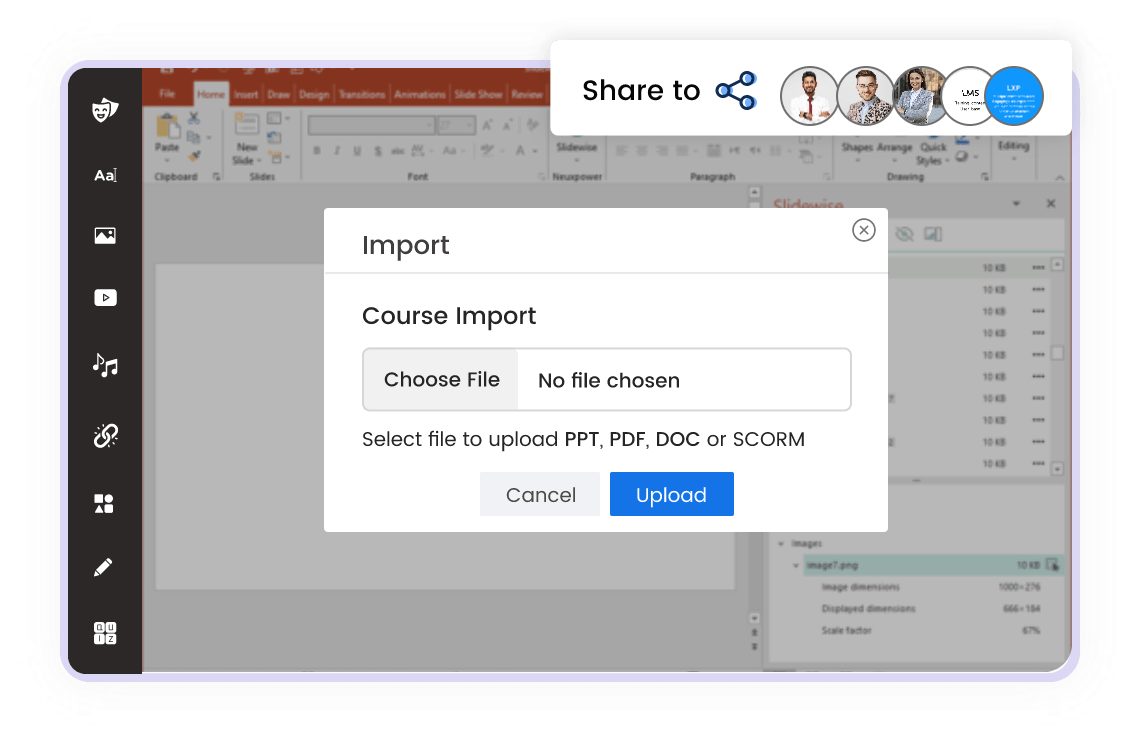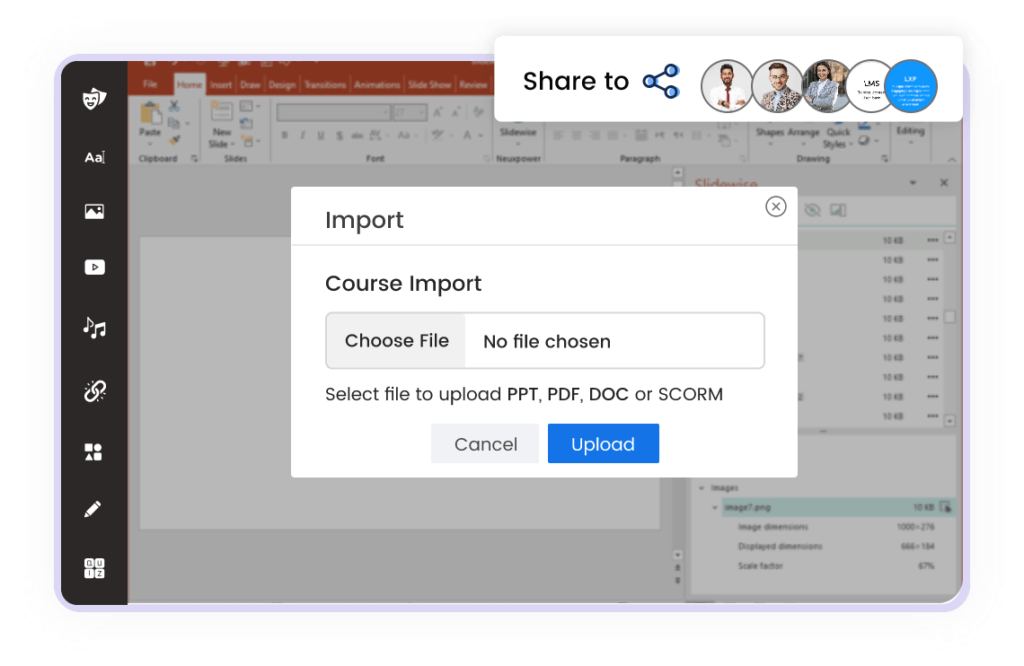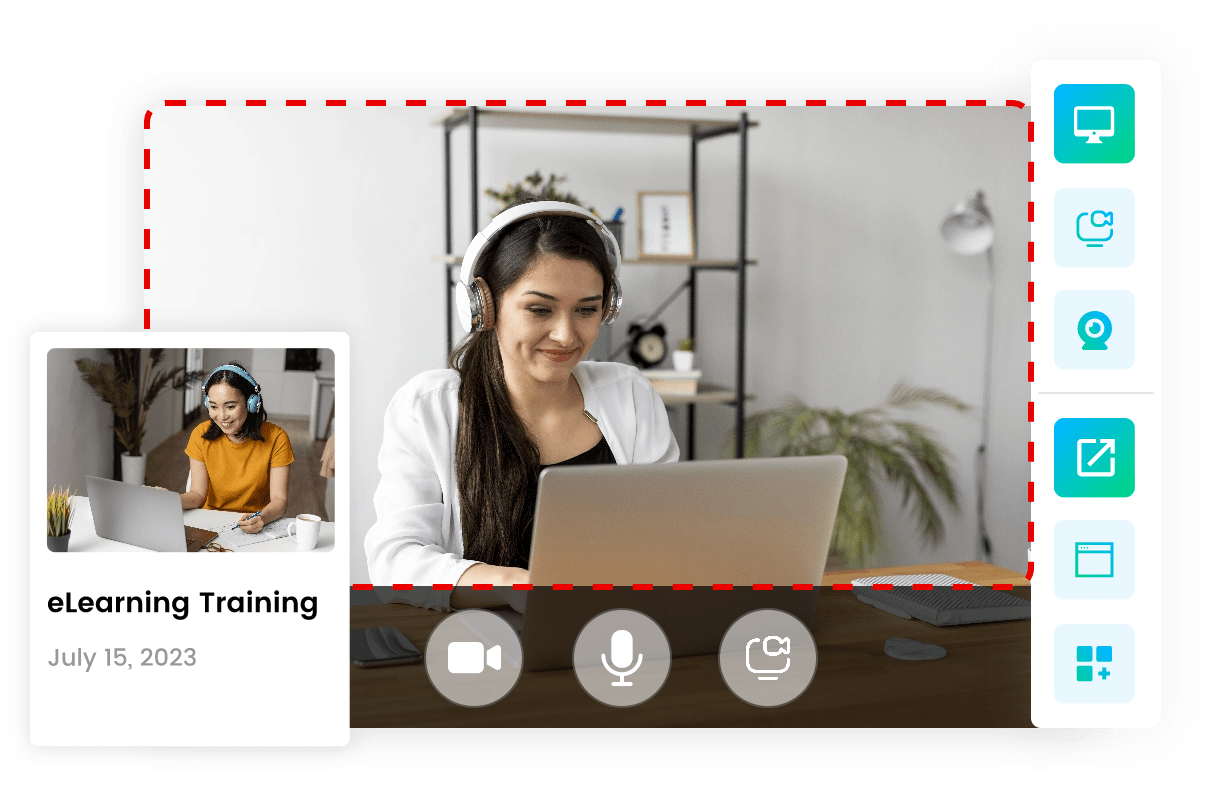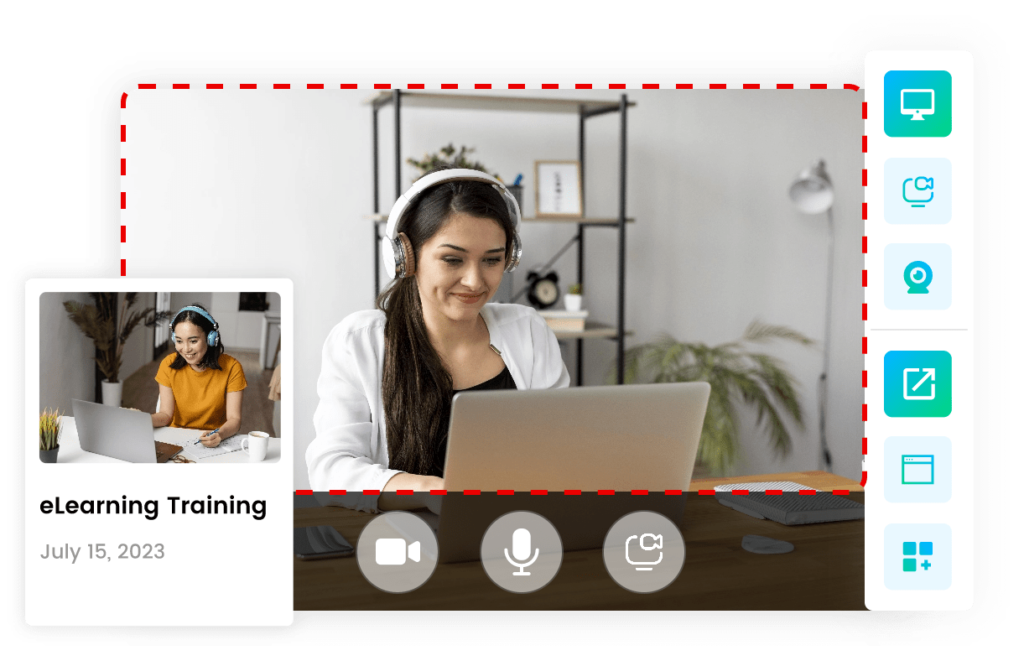 Convert Screen Recordings to Course Content
The Course creator comes with a useful feature of screen recording. Using this feature, you can easily turn your important screen recordings into course content. This saves a lot of time and effort and makes the content stay forever in one place for further use.
Works perfectly with 150+ popular LMS
SCORM or embedded eLearning content custom courses and course hub-links to be added give cross links
Ready To Convert your Convert PowerPoint to eLearning or SCORM content?
Enjoy using the diverse features of CogniSpark and make content creation simpler.
Get started by taking your free trial now!
Transitioning from traditional classroom methods to eLearning was a breeze with CogniSpark. Their Authoring Tool is intuitive, and the fact that it keeps all my original content, including animations and videos, is a major plus.
I was skeptical about eLearning tools, but CogniSpark proved me wrong. The ability to deliver SCORM courses across devices while preserving the original content is nothing short of brilliant.
CogniSpark's Authoring Tool has made my life so much easier. My courses look professional, are SCORM-compliant, and the best part? It only takes a few minutes!
I've tried many eLearning tools, but none compare to CogniSpark. The ease with which I can convert my PPTs to SCORM while keeping all original features is unmatched. Highly recommended!


Introduction AI tools are having a significant impact on today's shifting educational scene. As technology progre0sses, teachers are embracing AI to better how they teach
Read More »


Introduction In today's fast-paced digital era, the world of education has undergone a remarkable transformation thanks to the advent of eLearning. As traditional classroom setups
Read More »


Introduction In today's rapidly evolving world, technology in various fields has become indispensable, and the realm of Learning and Development (L&D) is no exception. One
Read More »
Any Questions? Find here.
Don't find your answer here? just send us a message for any query.