Connect Globally With CogniSpark Translator
With just a few clicks, easily communicate with a global audience and break language barriers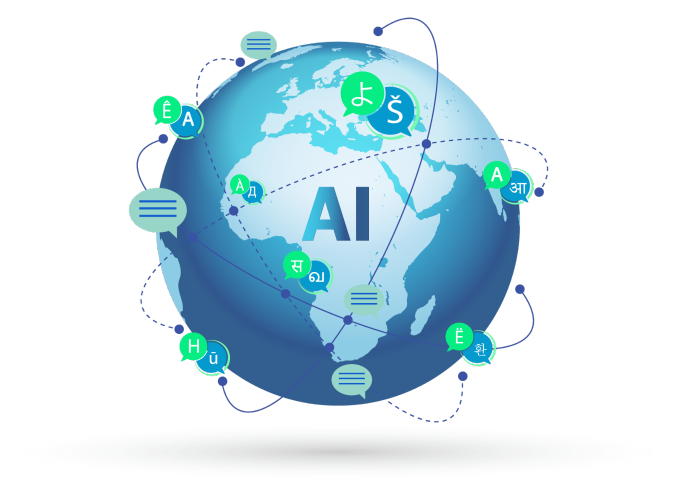 Translate Any Text Instantly
CogniSpark Translator is the perfect solution for overcoming language barriers in communication. With its advanced technology, you can expand your reach to a global audience and increase your productivity while easily translating words, phrases, and blocks of text.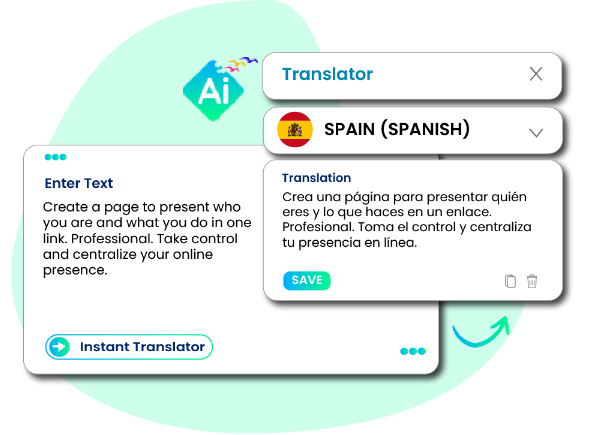 Break Language
Barriers with CogniSpark Translator
Take advantage of CogniSpark-translator services for 75+ languages, like Arabic, French, Italian, Hindi, Dutch, Spanish, Turkish, and many more.

AI-based spell checker
Actively enhances the original texts' quality through review, leading to a more correct translation

Instant translation
Translation of texts in multiple formats, including Word, PDF, PowerPoint, and Excel, instantly.

File translate
Translate text from various text formats such as Word,PDF, PowerPoint and Excel.

Text formatting
The original text format, including the font size, style, and alignment, is retained by the translator.

Dictionary
It also offers Translation of texts, synonyms, and definitions for certain terms.

Grammar check
Thoroughly examines the spelling and grammar of the original and translated texts.
With CogniSpark Translator You Can Have Instant Translation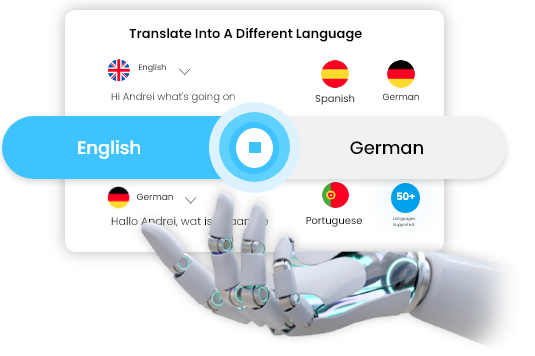 A wide range
of solutions for content creators
Elevate the impact of your content with our powerful CogniSpark Translator, which will make your content truly magical. Create and distribute training materials, product details and other reports in different languages to enhance productivity and sales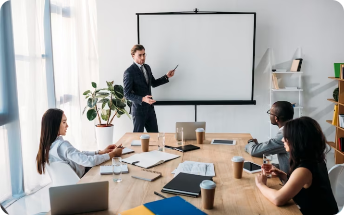 Training and development
Make training resources, such as presentations, manuals, and guidelines, more accessible for non-native speakers in many languages.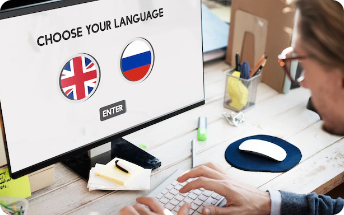 E-learning

The translator can aid in e-learning by translating educational content, such as online courses and lectures, into many languages.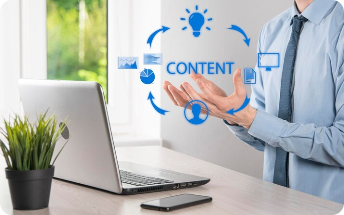 Web content creation
You can converter website blog, posts, product descriptions, and other web written materials into various languages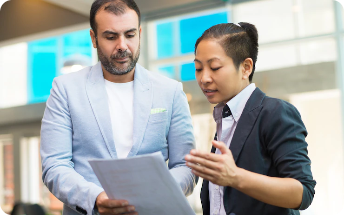 Business communication
Business deals and documentation can be converted to different languages for better understanding between clients and partners.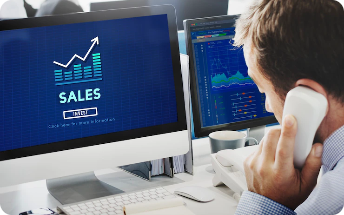 Sales and Marketing
Convert your mails, brochures, product details and analytics reports into various languages to help you boost sales and marketing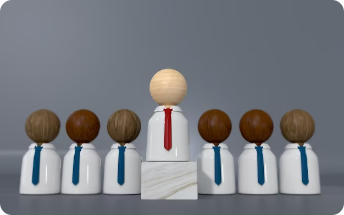 Government Agencies
Translate legal and diplomatic documents, immigration papers, and other official documents in various languages
Why CogniSpark Translator?
Translate frequent expressions, metaphors, and idioms in your communications and ensure that your intended meaning is communicated in every message with AI Translator. We are always trying to enhance the accuracy of our CogniSpark Translator with automated language identification that aids in accurate translation. CogniSpark Translator provides translation and comparison services in 75+ languages.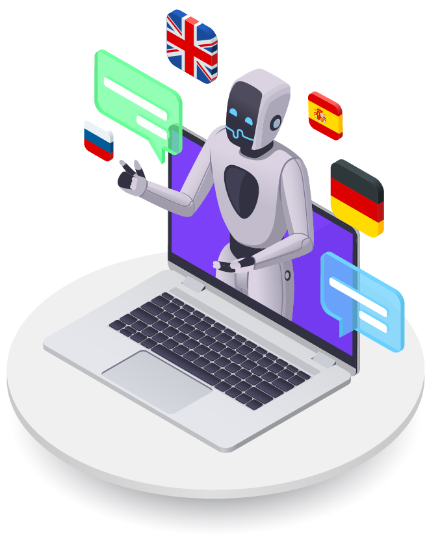 English

Spanish

German

Portuguese

French

Arabic
The text-to-text translator language translator has been a game-changer for my business. It has allowed us to communicate with clients in their native language, eliminating any language barriers and improving our overall communication.
I am a freelance writer, and the text-to-text translator language translator has made it possible for me to reach a global audience with my work. It has allowed me to translate my written content into multiple languages, opening up new opportunities for me.
The text-to-text translator language translator has revolutionized the way I travel. I no longer have to worry about language barriers or struggling to communicate with locals. It has made my travels much smoother and more enjoyable.
I find the text-to-text translator language translator to be a valuable tool in helping me learn and understand new languages. Its accuracy and ease of use make it a must-have for anyone looking to expand their language skills.


Introduction AI tools are having a significant impact on today's shifting educational scene. As technology progre0sses, teachers are embracing AI to better how they teach
Read More »


Introduction In today's fast-paced digital era, the world of education has undergone a remarkable transformation thanks to the advent of eLearning. As traditional classroom setups
Read More »


Introduction In today's rapidly evolving world, technology in various fields has become indispensable, and the realm of Learning and Development (L&D) is no exception. One
Read More »
Any Questions? Find here.
Don't find your answer here? just send us a message for any query.